Michael Grimmer Middle School opened its door in 1974.
At Grimmer we believe it is important to work together for the benefit of our students and are here to assist them and their parents.  Please feel free to contact your child's teacher, guidance counselor, or the administration if you have questions or need some advice.  We also have a part-time Home School Facilitator who may assist you with questions or problems.
The student agenda is an excellent resource for students and parents.  Please refer to the guidelines for behavior in our student  agenda and the Lake Central School Corporation Rules of Conduct.  It is our goal to provide a school environment that is safe and orderly.  Additionally, attendance at school is very important and is mandated by Indiana State Statute.
We encourage you to become involved in your child's education. We have a supportive Parent Teacher Organization, and all parents are encouraged to become a member the organization.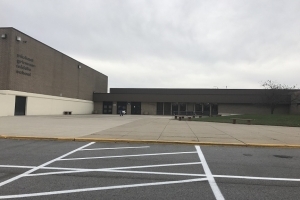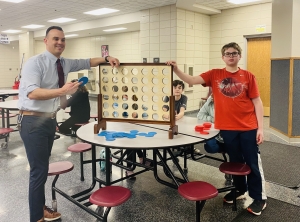 Grimmer Middle School
225 W 77th Ave.
Schererville, IN 46375
Phone: (219) 865-6985
Fax: (219) 865-4423
---
Principal: Mr. Ryan Bounds
Mission Statement
The mission of the Lake Central School Corporation, as a family, community, and school partnership, is to ensure that each student becomes a self-directed learner and a contributing, responsible citizen through an instructional delivery system that engages students in achieving their personal best.
Students are our number one priority
People learn in different ways
Everyone can learn
Each individual has dignity and worth
People are responsible for their actions
Excellence will only be achieved through continuous improvement
Students are our number one priority
People learn in different ways
Everyone can learn
Each individual has dignity and worth
People are responsible for their actions
Excellence will only be achieved through continuous improvement